Journeys & Destinations
July 23-24, 2022
Oceánica Ballet presents Journeys & Destinations, a showcase of ballets celebrating the places life takes us, featuring works by Bay Area choreographers Edgar Lepe, Robert Burns Lowman, Isabelle Sjahsam, Connolly Strombeck, and Jessica Woodman.
Symbiosis
April 2-3, 2022
A vibrant collage of classical and contemporary ballets by Patience Gordon, Vinnie Jones, Edgar Lepe, and Robert Burns Lowman exploring themes of cohabitation, coexistence, and collaboration.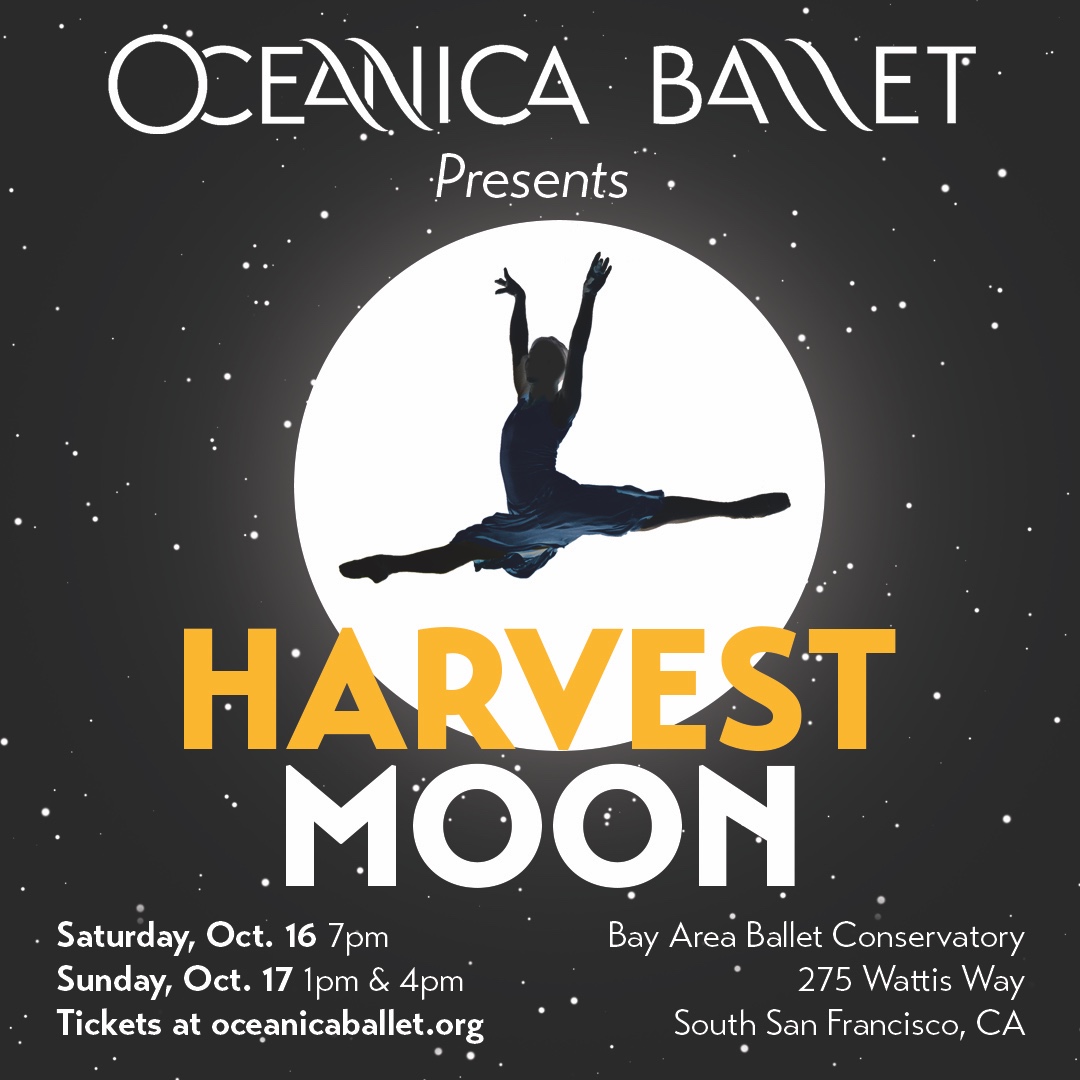 Harvest Moon
October 16-17, 2021
San Francisco Bay Area choreographers Isabelle Sjahsam, Jessica Woodman, Edgar Lepe, Robert Burns Lowman, and Connolly Strombeck present five world premiere ballets of elegance, whimsy, and contemplation.